The Brolo
Your unique and brand new accessory
Eyewear Retainers in Bolo Tie Style
Reversible Eyewear Retainers
EYEWEAR RETAINERS
Never be embarrassed to wear eyewear retainers again!
REVERSIBLE
Different positions and modes to wear for your daily lifestyle
FLIP MODE:
Most popular mode! Slide in the middle of the cords and FLIP!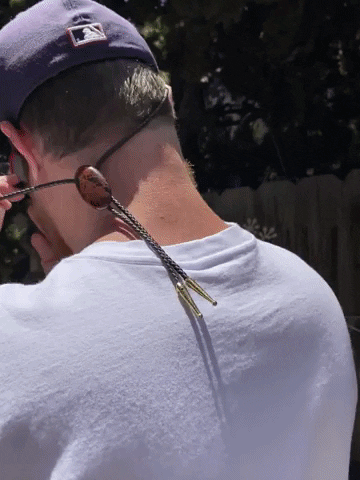 SPORT MODE:
Keeps specs close and protected for your active lifestyle. Engage slide close to your head.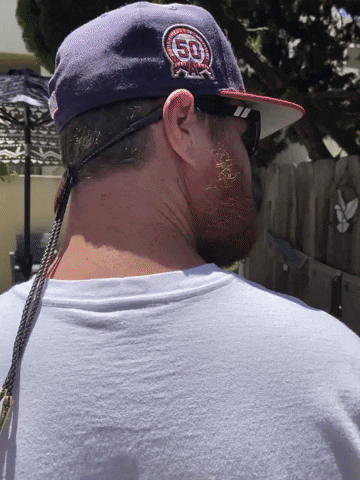 TUCK MODE:
Tucked-in version of the Sport Mode. Recommended for any swinging or leaning activities activities, i.e. golf, bowling, pool, etc.  Also recommended with hoodies.
BANDANA MODE:
Show off your brolo style below the PPE.
Check out Burt Brolo bandana and pick your favorite mustache!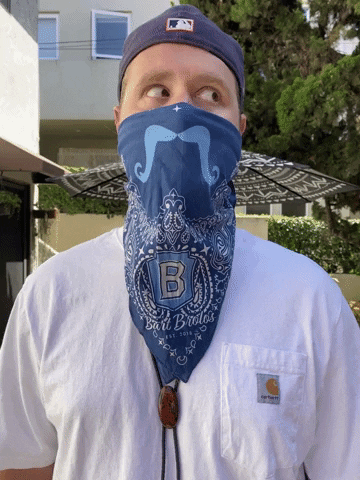 FANCY MODE:
Wear the Brolo under your collar! Recommended for weddings and business casual events.
CUSTOMIZABLE
Different cord colors to choose from
Various slide designs and colors
For both men and women
Create a style that's uniquely yours
Swap out slides and cords anytime
Will these work for my glasses?
ABSOLUTELY! 
We have designed the Brolo for tapered glasses (B in picture) compared to glasses with a straight shot (A in picture).  They should also work for blunt tips (C in picture) but they will need to stretch quite a bit.