Hey Brolonation.  Colin here.  The Brolo is a brand new accessory.  It will take some time, but you will love it.  We hope these tips and tricks help speed up that process.  Below are our Brolo best practices.  Please email us with any questions.  We would love to hear any and all thoughts.
BROLO USER GUIDE CONTENTS
Attaching Brolos to glasses 
1) Make sure to attach Brolo to correct side. Brolo should be pointing out.
2) Pull on like a sock.  If you wet the tips of your glasses the Brolo will slide right on!!!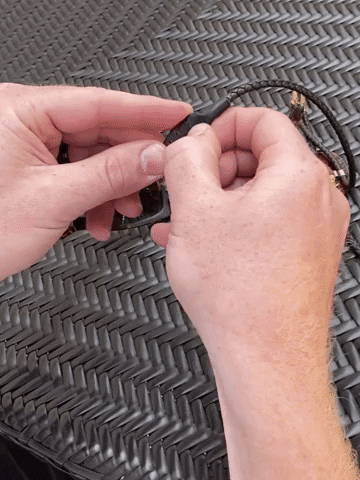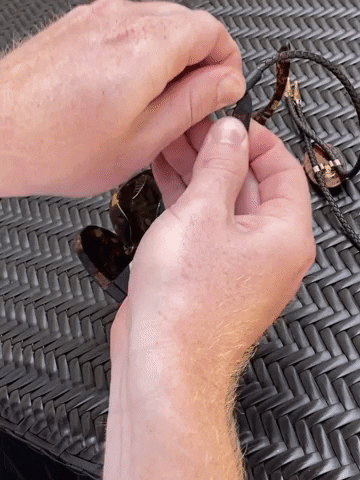 3) If taking off recommend rolling back
Some thicker glass don't work as well with the standard Brolo.  Email us if you have thicker glasses and we will mail you cords with bigger sleeves!  Even better, let us know before we ship the Brolo. And remember you have the Burt Brothers Guarantee. If these ever break or wear out, we will replace for free. Just let us know!
And if you are a seasoned veteran, let us know any tips or tricks!  I hear Jack V puts a dab of rubbing alcohol on them so they slide on easy but stick well.
Tension adjustment
If the tension on the cords from the clasp is uneven, the Brolo will lean on you.  Follow the steps below to fix that.
1) Push down on clasps to increase tension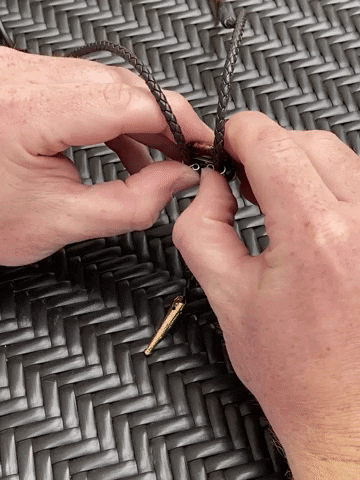 2) Pry up on clasps with key to decrease tension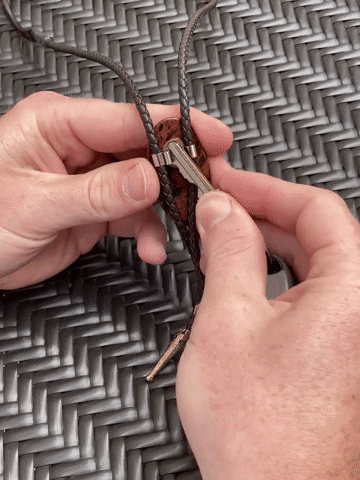 3) Iterate the steps above so each cord pulls with the same tension.  You want it in the goldilocks zone, not too tight, not too loose.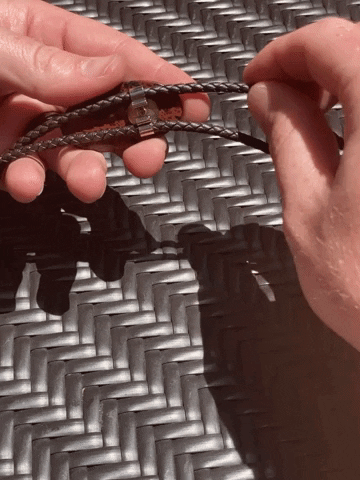 Positions
Flip mode: The most popular mode. Slide in the middle of the cords to enable ease of flip.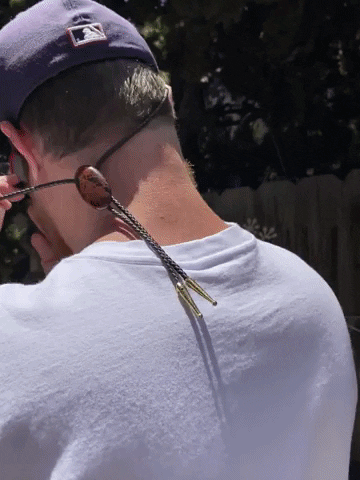 Sport mode: Engage slide close to your head.  This protects your specs during all the athletic activities you do.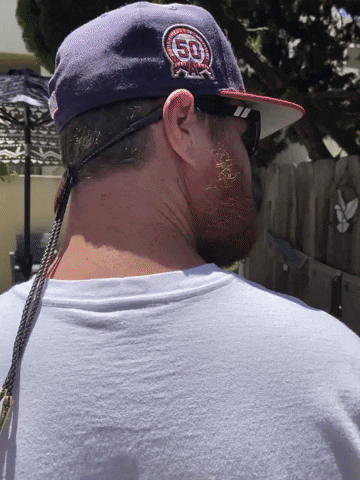 Tuck mode: Recommended for any swinging or leaning activities activities, i.e. golf, bowling, pool, etc.  Also recommended with hoodies (Put it in your hood!).
Bandana Mode: Guess I have to add this one in now too.  Keep it low to show off below the PPE.  Check out Burt Brolo bandana and pick your favorite mustache!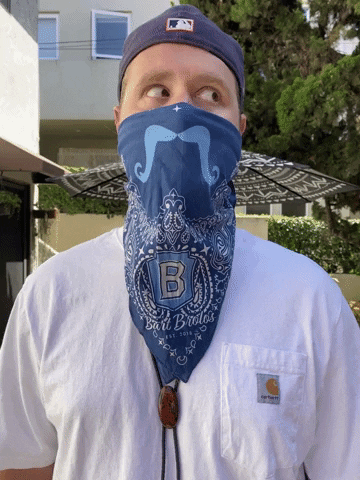 Fancy Mode: Recommended for weddings, business casual, and anything in between that involves a collar.
Night Mode: Want to leave your glasses at home but bring the Brolo?  Follow the steps below to swap your Brolo slide over to a Classic Bolo Tie cord.
Slide swap
1) Grab other Brolo slide
2) Loosen clasp (see Tension Adjustment section)
3) Pull out cords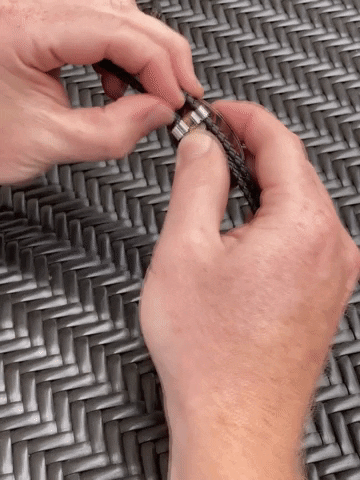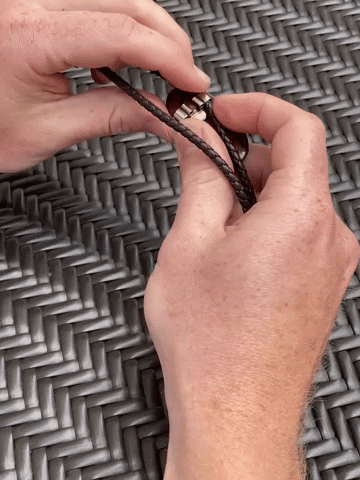 4) Pull new cords into other Brolo slide
5) Adjust tension as specified in Tension Adjustment section
Now you can swap out your Brolo slides in less than 1 minute.  This gets you to Brolonation Level 2, where you change between rugged and fancy slides depending on if you are going to the beach or the boardroom.
Do you wear two glasses?  I have a brown Brolo with gold tips on my Blenders and a black Brolo with silver tips on my Knockarounds.  That Dual Color Combo gets you to Brolonation Level 3 baby.  Our Mom and Dad got on Level 3 with the combo on their reading glasses.
Recommended glasses type
We have designed the Brolo for tapered glasses (B in picture) compared to glasses with a straight shot (A in picture).  They should also work for blunt tips (C in picture) but they will need to stretch quite a bit.  Email us if you have any questions or can't get your Brolo to fit.  We will make it right.   

*with bite marks from Gertie Burty
Some reading glasses are too skinny for a Brolo (A in picture).  We don't have that problem solved yet.  You can wrap some tape around your glasses to increase the diameter but that is not recommended.
Be Careful!
Brolo can gain momentum, especially if hung low.  Please don't get it caught in heavy machinery or swing and hit yourself or your friends.
Sometimes the Brolo gets pulled by backpacks.  Be weary.
Corded headphones get caught when flipping the Brolo. I know they are expensive but Brolonation loves those bluetooth headphones. (Stay tuned for future product upgrade to address this issue)
And to all the Brolo Babes (and dudes) with a lot of hair, watch yourself!  Our biggest issue is the Brolo pulling hair.  (Stay tuned for future product upgrade to address this issue)
Remember, if you are unhappy at all with the Brolo, email us and let us know.  We will refund 100% the cost of your Brolo (including shipping!).
Burt Brothers Guarantee
We will fix everyone of your Brolo problems to the best of our abilities with no charge to you.  When we upgrade our product, you will get an upgrade for free.  You are Brolonation for life if you want it.
Cheers,
-Colin Burt


P.S. Email me colin@burtbrolos.com if you have tips on the Brolo we didn't include!  We would love to hear it.  Below are recommendations from our Brolonation members.
The Mirror Hang:  Cool Dave Wirth Jr was the first (but many have followed) to rock their Brolo on their rear view mirror.
The Side Pony: Jacky V, Sharky Marky, and (Hey Yo!) Jon B getting horizontal! 
P.P.S. Here are Brolonation's favorite Brolos. Email us and let us know which one you like!  Especially if we can answer any questions.